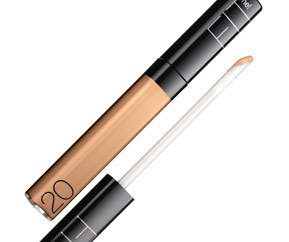 I picked this up in my local tesco last
night along with the concealer to match.
The foundation is on offer at Tesco at the moment for £7.99 which I thought was reasonable to trial it.
Along side the display of foundation there was an easy to use guide. The guide was split in to Fair, Medium and Dark skin tones. There is two different shades of foundation in each section which personally I think this makes it easier to choose from, although I can see this may be more of a hindrance if you don't fit in to that specific shade.
I picked shade 220 in foundation and shade 20 in the concealer.
I must say when I applied this foundation this morning it was lovely, easy to blend and a perfect colour match. It left a dewy finish making the skin look healthy and not 'cakey'.
This picture is at 8:15am when the foundation was first applied. I applied the foundation with my fingers rather than a foundation brush this time.
The foundation first thing did cover blemishes but not fully so I did need to use the concealer on these areas. I finish the makeup with MAC mineralize skinfinish and Mac Blusher.
7 hours later the foundations coverage is still visible but the coverage on blemishes had gone completely As you can see round the chin area on the second picture.
I would say this foundation is definitely a day wear foundation if you have blemishes you need to cover. You may wish to have a heavier coverage foundation for evening wear. I would say this is a light to medium coverage foundation.
Overall I do like this foundation so far. However I will see in a few weeks if this is still my opinion!